Your Mercury Marine Authorized Dealer and Service Center
We offer Mercury outboard motors to equip your boat with the best machinery available.
And with a variety of options including 4 engine colors, mechanical or digital controls and hydraulic or power steering, you are sure to find the perfect fit for you.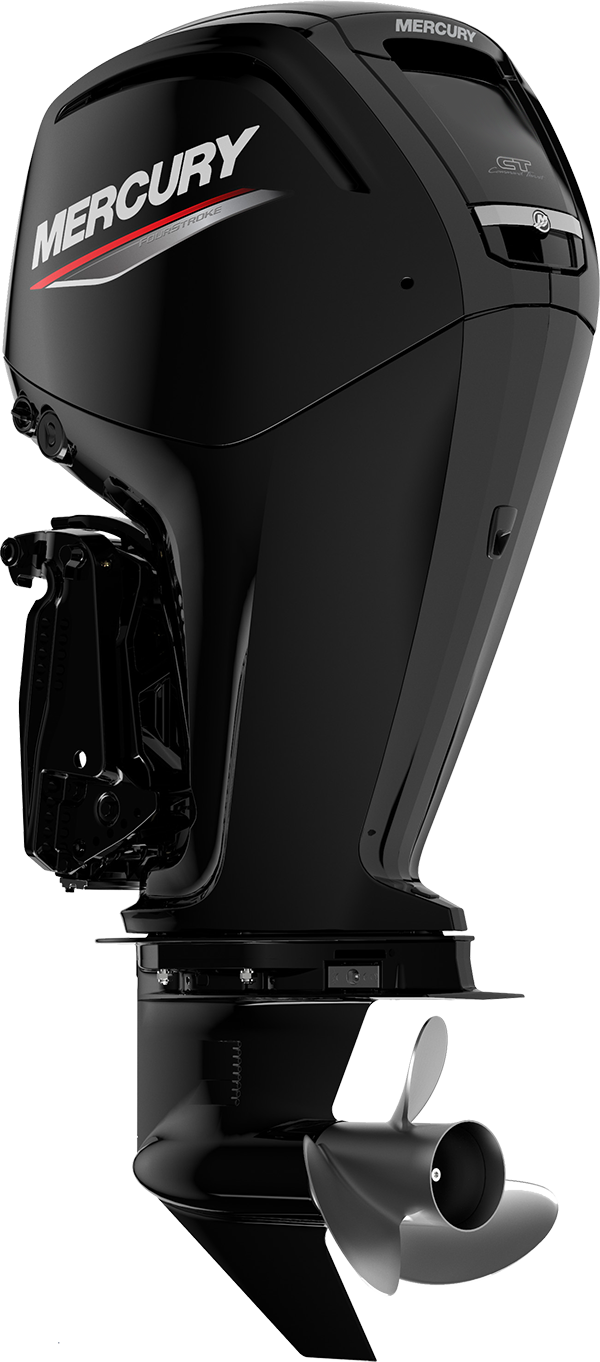 Reliable. Powerful. Quiet. Efficient.
The engine's quad-cam design, ample power and lightest-in-class weight will give you an exhilarating performance. The V8 and V6 Mercury Fourstrokes have the latest technology to keep them reliable and durable
V8 4.6 L and V6 3.4 L Mercury Fourstrokes
More Refined. More Intuitive. More Options.

Powerful & Efficient
Superior torque, quick acceleration, and its light weight creates maximum performance and efficiency in each engine.

Superior Fuel Economy
Advanced Range Optimization maximizes fuel efficiency by automatically adjusting the fuel delivery in a seamless way

Innovative Features
Adaptive Speed Control, quiet engines and Idle Charge battery-management will make life on the boat much smoother.
Maintenance for Your Mercury Engine
With an industry-exclusive Top Crowl Service Door, routine maintenance is easy. As a Mercury Marine authorized service center, our team has the knowledge and experience to provide any maintenance and repair your engine needs to run at its best.
Interested in a Mercury motor and looking to speak to us directly?